A sample of stickers I did production on for a souvenir sticker company. They are sold in souvenir shops around the country.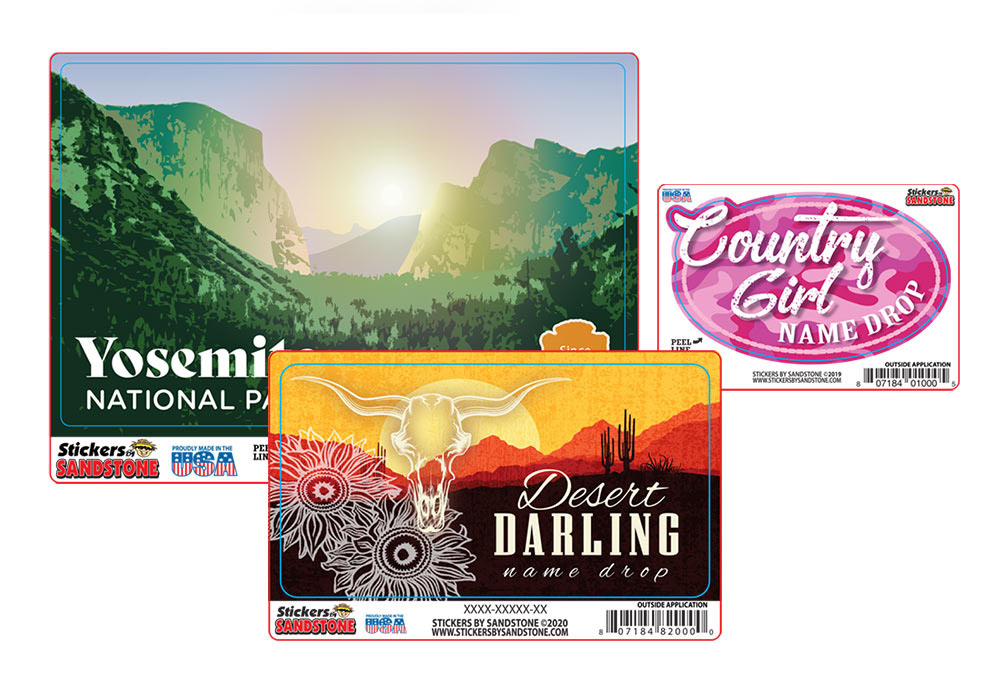 The clear and concise layout of the sticker flyers kept vendors up to date on designs and often led to more sales.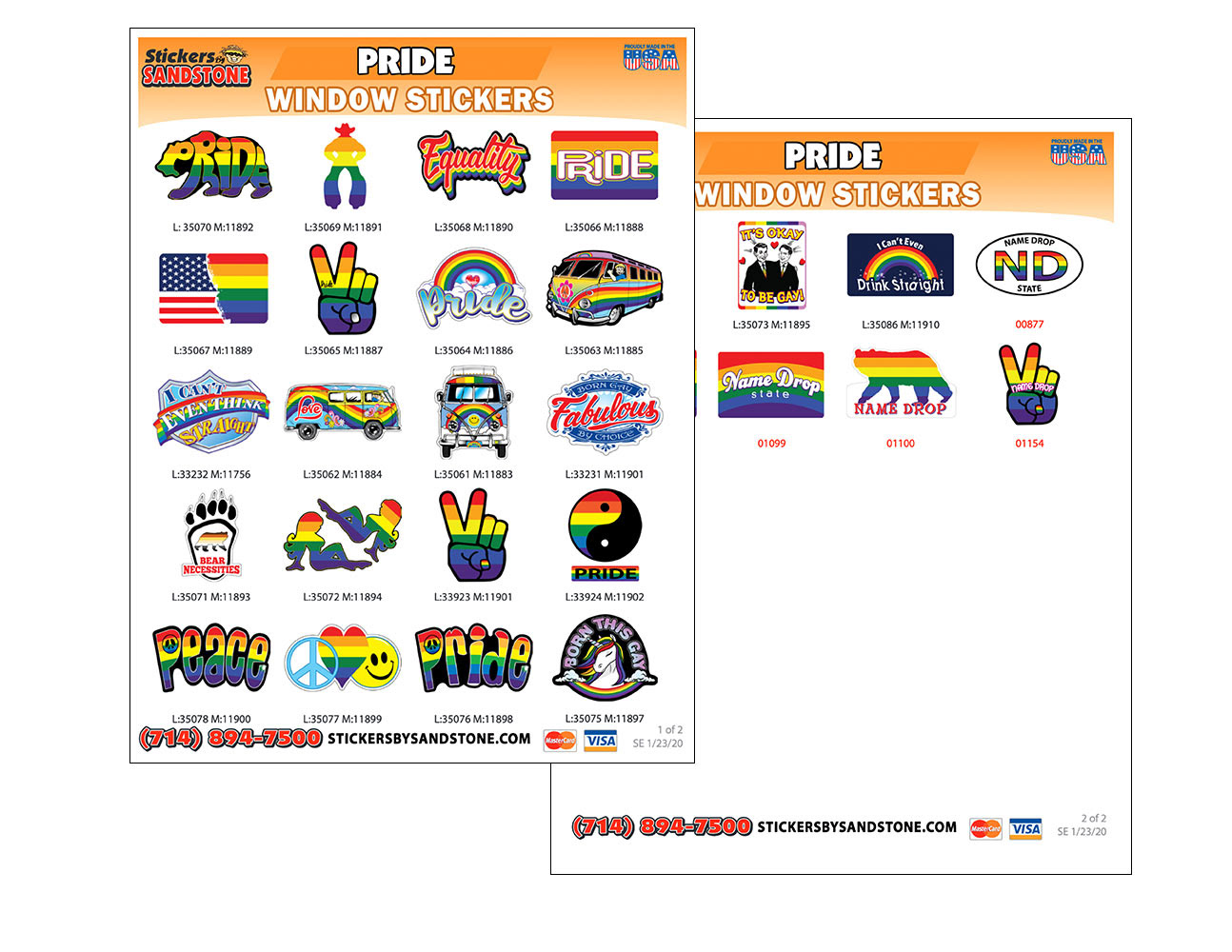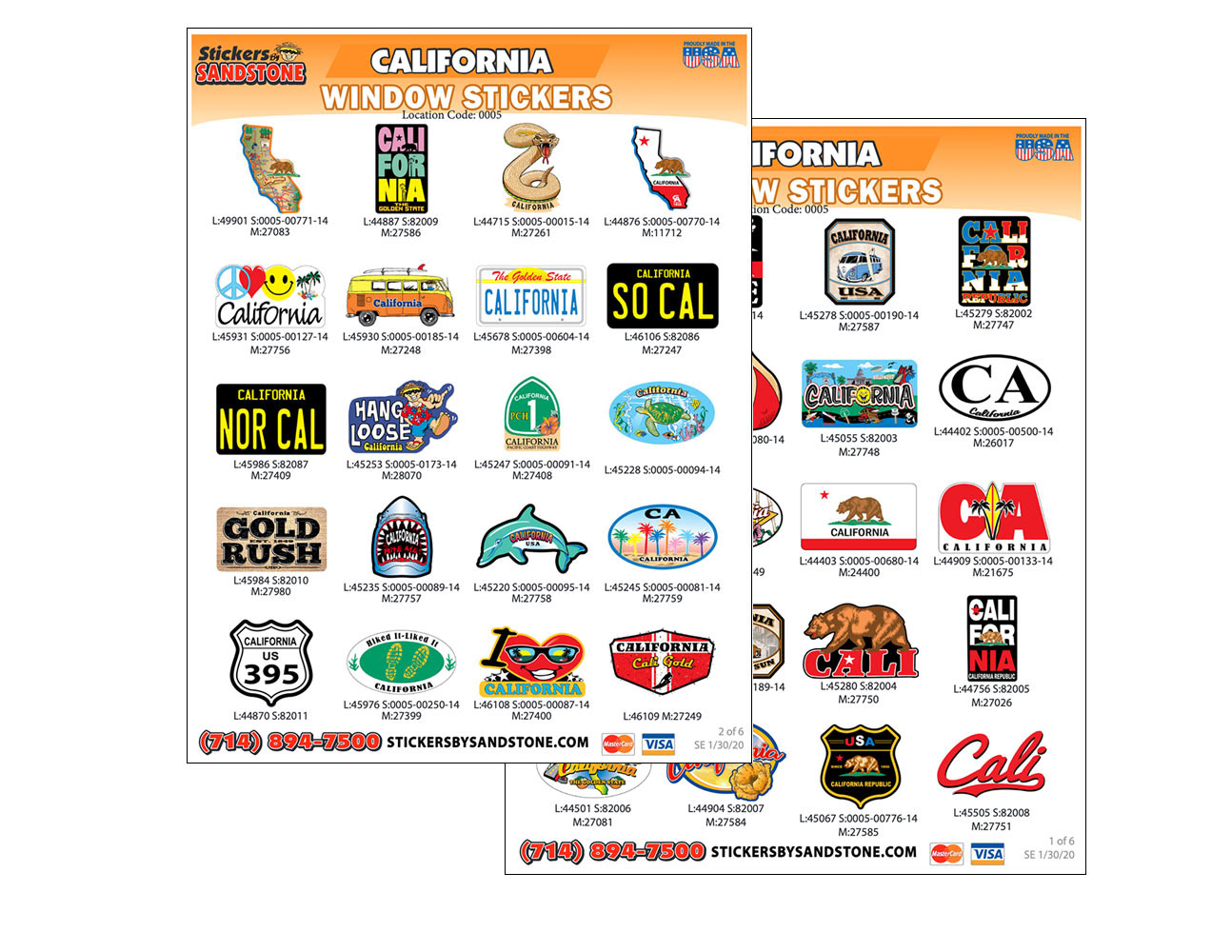 Here is an example of a 3D header I set up for display on a sticker rack. Each 3D header is unique and stands out from across a store.