​​​​​​​The challenge was to design an earthquake emergency kit that can keep two adults alive for three days, cutting through panic by providing survival instructions in a clear and concise manner.
This design won Best Graphic Design in the Spring Departmental Exhibition at Chapman University.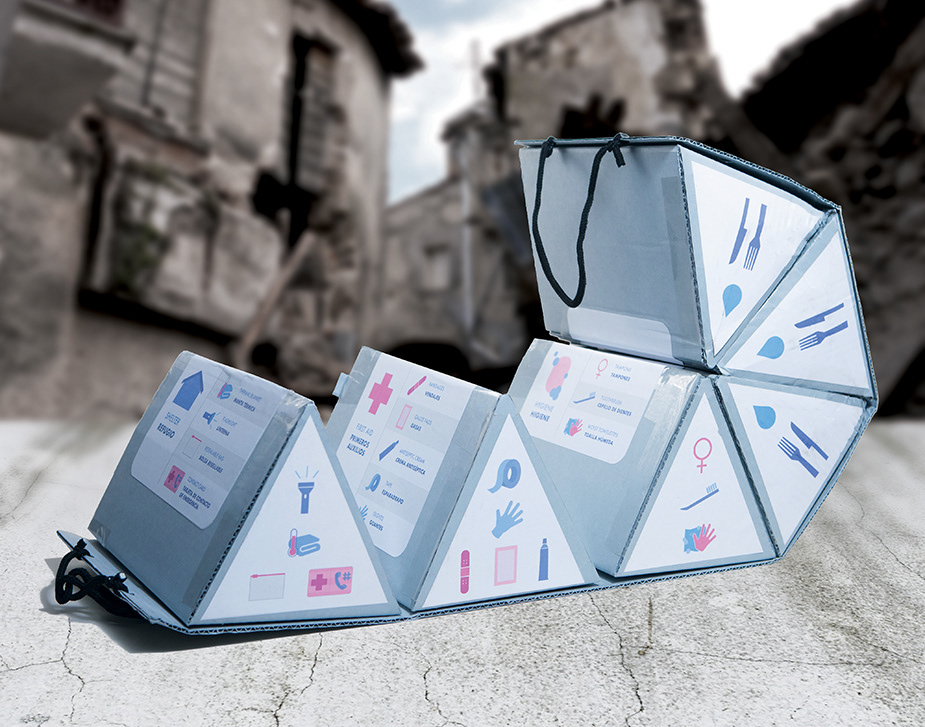 The kit is a collection of six triangular boxes, three of which contain food and water—one for each day of the three days—and one each for first aid, hygiene, and shelter supplies.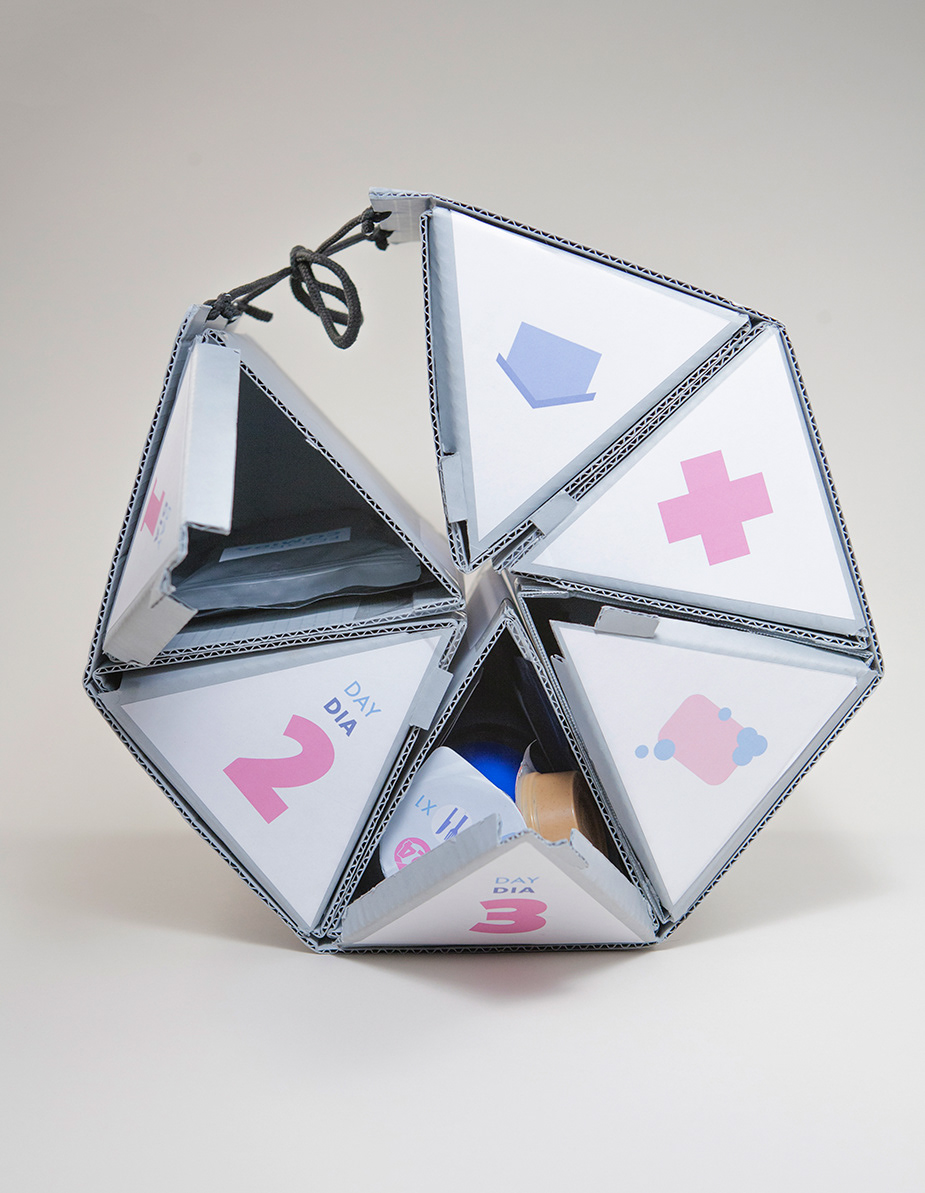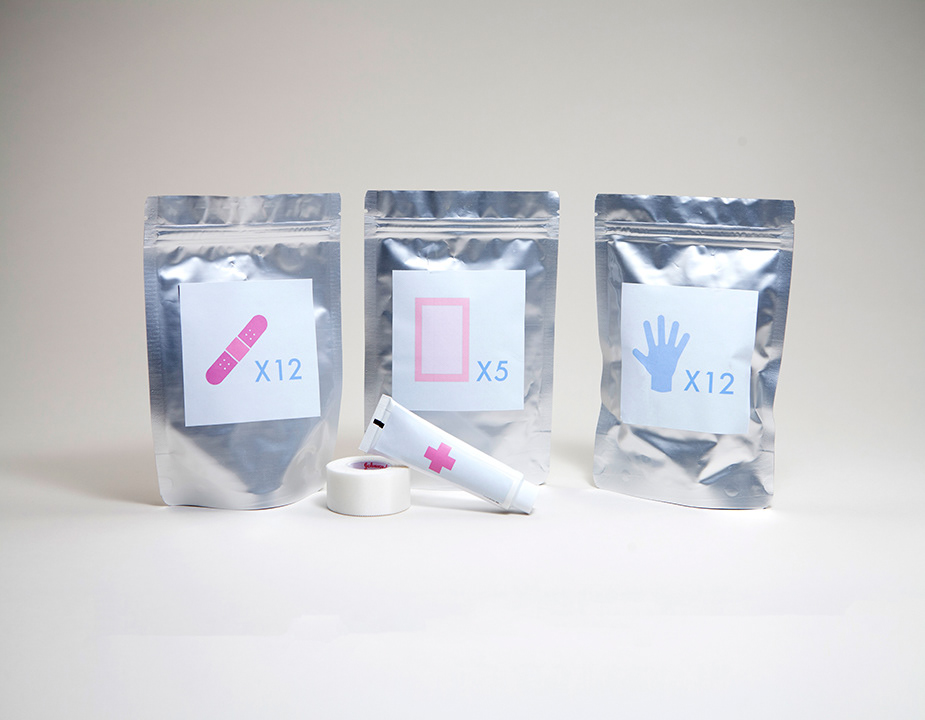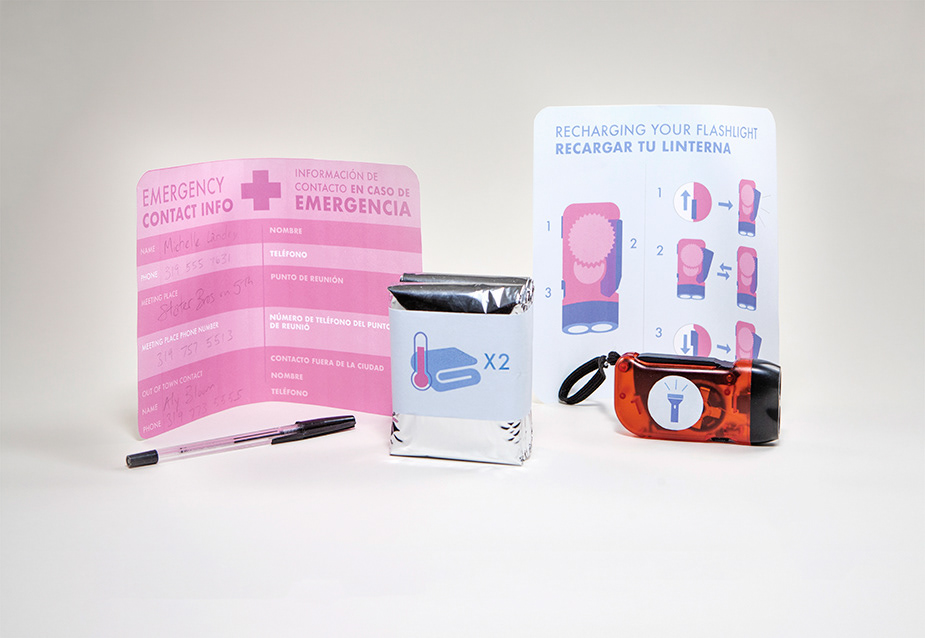 The solution focuses on user experience using typography and icon design. Each box is labeled with an inventory and each item is represented by an icon.
Santa Ana has a large Spanish-speaking population. To optimize comprehension, every icon is also labeled in both Spanish and English.