I developed a new brand for the environmental education non-profit Think Watershed. This program provides elementary students with a hands-on science experience, spending a day on the "floating lab" boat collecting data about the sea life they encounter. Through this experience they learn how their own everyday actions directly affect their environment and the creatures they share it with.
I am currently working with Think Watershed to update both the structure and aesthetics of the program's website. My proposed designs, using the existing logo as a starting point, will both increase ease of use and appeal to elementary school teachers.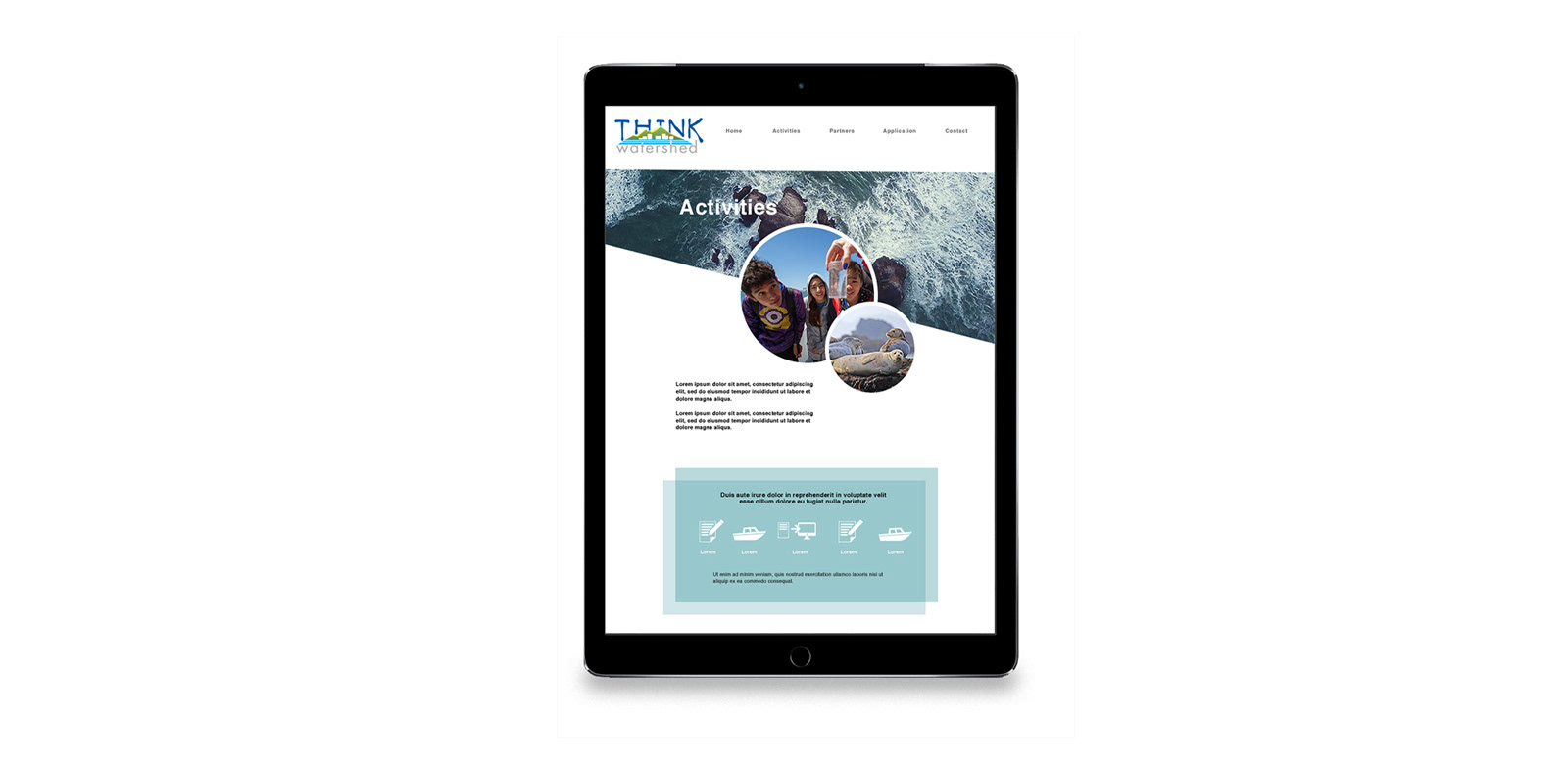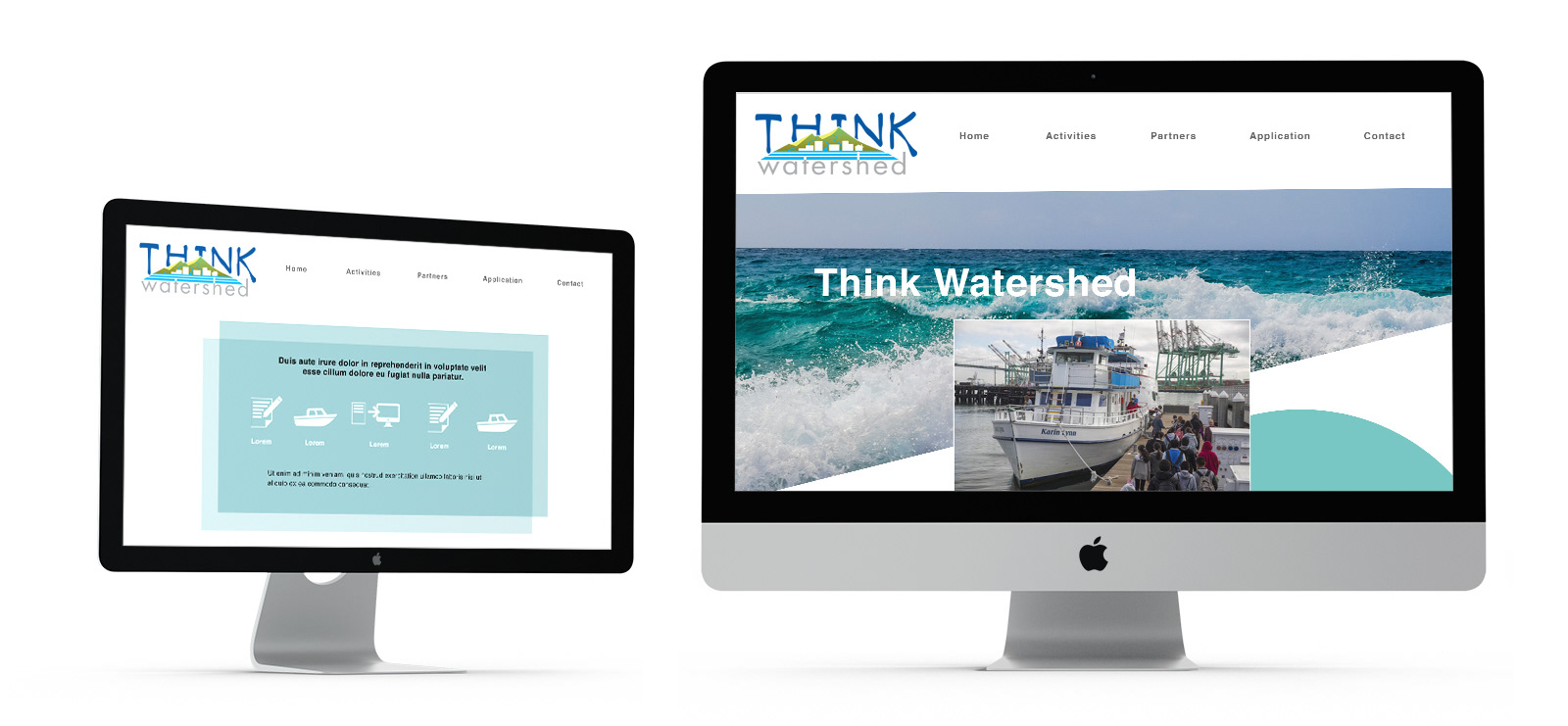 On their Think Watershed field trip, students complete science labs and check off creatures as they spot them. In an effort to make this data collection more efficient and educational for the students, I redesigned these activities from loose worksheets into a compact workbook, making it consistent with the Think Watershed brand.